Royal Harbor, Naples Homes for Sale
Royal Harbor is just east of Naples Bay and is across from Aqualane Shores, near downtown Naples. This boaters paradise is only a few short minutes from the white sugar sand Naples beaches.
For your search and tour of Royal Harbor Homes call David and Tracy Schulz today. – (239) 682-5800
Click Below For An Interactive ROYAL HARBOR Map Search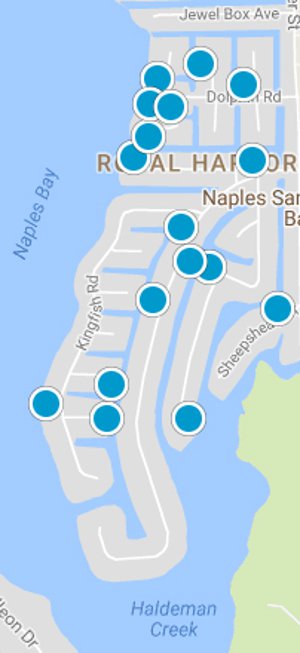 Royal Harbor Waterfront Homes
This area offers highly sought after waterfront access with navigable canals. Many of thes homes have direct access to beautiful Naples Bay, the Inland Waterway and the Gulf of Mexico.
Many buyers prefer to search for homes on a Naples canal. Access to the Gulf of Mexico and proximity to downtown is a premium. Therefore, the cost of homes in the Royal Harbor area is directly related to the waterfront access. We tell many Naples Waterfront Home buyers about Royal Harbor. This is especially relevant if they wish to see some of the best Naples waterfront areas.
For your private evaluation and Naples Waterfront Home Search, call David and Tracy Schulz today- (239) 682-5800